Soccer Football Camps in Spain Europe
ALICANTE FOOTBALL ACADEMY SOCCER CAMPS
What is a soccer camp? Should you do one?
All you need to know is here.
Football camp spots available.
2021 SOCCER CAMPS IN SPAIN EUROPE
We are a football academy in Spain that hosts international players in our residence in Alicante and trains them daily to prepare them for football trials in Spain and Europe.
We have a big web of contacts with clubs, agencies and football scouts in Spain and Europe.
If you join us for a soccer camp, we will send you to football clubs in Spain to attend soccer trials in Spain and have a chance to sign for them with a professional contract.
1 Month
The minimum stay in the Alicante Football Academy soccer camp is 1 month. More info below.
Football camps are temporary training gatherings between players, coaches and sometimes scouts, with the objective of having a full time soccer experience to improve you as a player as fast as possible.
As an example, you might be an international player from outside Europe looking to play in a soccer academy in Europe. So, to get a little taste of what this dream would look and feel like, you might join an academy in Europe in a football camp for a specific period of time to see:
HOW LONG DO SOCCER CAMPS IN SPAIN AND EUROPE LAST?
In our academy, we have a different concept about football camps.
Normally, football camps last for a few days or weeks. These camps are normally taken during the holidays because players have free time then.
Going back to the objective of improving as a player and playing professional football in Spain or Europe one day, is hard to do this in such a short period of time.
That's why in Alicante Football Academy we believe a soccer camp should last a minimum of 1 month. In this time, you will be able to:
Get a real idea of what is like playing football in Spain and Europe.
Have a real chance for our football scouts to find you a professional team for a trial in Spain and a chance to play football in Europe.
We don't make holiday or summer football camps or camps for a week, rather a minimum month-long stay.
OUR SOCCER CAMPS ARE MINIMUN 1 MONTH LONG
However, you can join Alicante Football Academy for the period of time you want (minimum 1 month) any time in the year!
OUR SOCCER CAMPS ARE AVAILABLE ALL YEAR ROUND
We have international players who join us for a full season (9 months) to get a chance to play in Spain. So, that means that we are always open for you to join us as a soccer camp period.
ONE DAY IN OUR SOCCER CAMP IN SPAIN EUROPE
THE OBJECTIVE OF THE FOOTBALL CAMPS IN SPAIN EUROPE
Soccer camps in Europe are specifically made for you to get an idea of what playing Pro football means and to gather as much knowledge and information as possible to become a better player.
How do I stand out in a soccer camp in Europe and Spain?
The main thing the coaches in a soccer camp are looking for is that you are able to absorb all the new information in a quick and efficient way.
Then, that you're able to put this new information into action by performing it in the field. Whether it's a new passing technique, a specific tactical action, etc. 
If you listen to the coach and manage to show them that you're becoming a better player, it will mean that you're learning something new in the soccer camp.
If your qualities and talent are exceptional and different for the other players, you will have a higher chance to impress the coaches and scouts so they can find you a football trial in Spain.
WHAT DO YOU LEARN IN A SOCCER FOOTBALL CAMP IN SPAIN EUROPE?
In a month long (you can stay longer) soccer camp in Spain you will learn these things:
Drills and exercises in a football camp
In a soccer camp in Spain, you will perform a lot of these exercises to make sure you reach your objectives and become a better player:
Possession games.

They look at your vision and ability to get away from the opposition.
1v1 situations.

They look at your skills and your abilities to take on defenders.
Real game situations.

They look at your overall game, this is your moment to shine.
Passing drills

. They look at your passing abilities but also at the way you understand and listen to specific exercises.
Rondo.

They look at your first touch and awareness of space.
YOUR COACHES IN THE SOCCER CAMP IN SPAIN
Our mission is to find you a Professional Club in Spain.
To achieve this, we will work together to improve you as a player and we will present you to clubs.
Whatever your current level is, you will train with Pro Clubs in Alicante. If you are good enough and they want you you will sign a Professional Football Contract.
Lauri Nasktrom
Alicante Football Academy Director
Phone: +34656288990
E-mail: info@alicantefootballacademy.com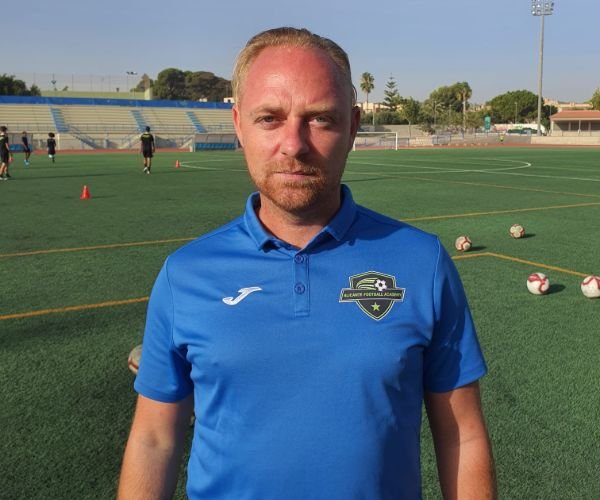 At the same time, you will work in your studies.

With our Advanced Coaching Course and our Spanish Courses
Our Soccer Academy for International students is the stepping stone before becoming a professional footballer.
Carlos Romero
Academy Coordinator
Our Top Class facilities will make you feel like a high standard Pro Player.
You will live in the Residential Academy Hotel with the other players. Morning trainings will take place in our Soccer School fields. We have our own Gym for Strength and Conditioning training.
Everything you need to live comfortably and perform at your best
Julio Bonmati
Academy Head Coach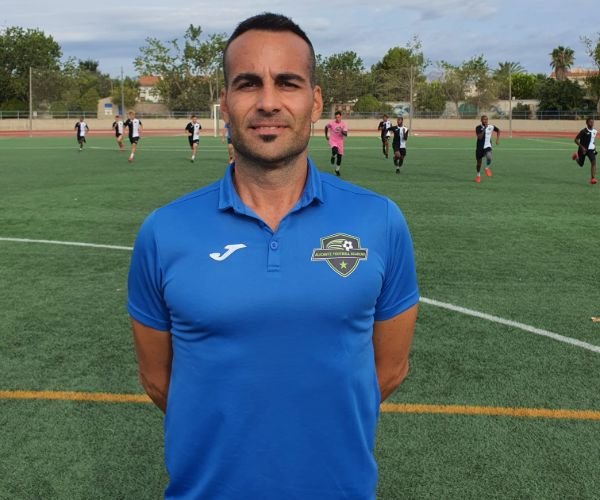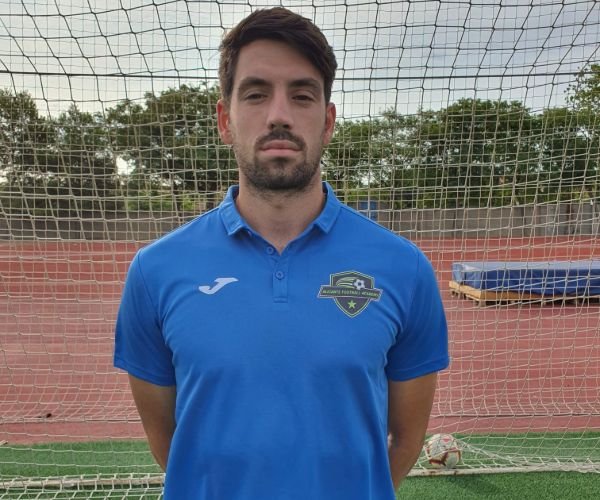 If you're a keeper, you can learn how to play with your feet in Spain.
Goalkeepers in Spain have the reputation of being technical with their feet. As well as improving you as a keeper.
You will learn to play as the modern style of keeper.
Carlos Carbonell
Goalkeeper Coach
HOW MUCH DOES THE SOCCER CAMP IN EUROPE SPAIN COST?
All included
Total: 1.850 EUR for a month
Most popular for the camp
6 Months Football Academy
All included
Total 5.500 EUR per season
3 Months Football Academy
All included
Total: 5.400 EUR per 3 months
9 Months Football Academy
All included
Total: 15.300 EUR full season
FREQUENTLY ASKED QUESTIONS ABOUT FOOTBALL CAMPS IN SPAIN
The soccer camp is made for players between 16 and 22 years old.
The main difference is the length. A soccer clinic tends to be a single session or a couple of hours. A soccer camp tends to be a few days or weeks.
SECRET PRO FOOTBALL TIPS IN OUR SOCIAL MEDIA