Football Soccer Academy In Spain and Europe
Alicante Football Academy
The fastest growing international football academy in Europe.
Learn the Spanish soccer style and train with Pro clubs in Spain straight away.
We train you.
We find you clubs to test.
You sign with Pro Clubs in Spain.
Success Stories In Our Soccer Academy IN SPAIN AND EUROPE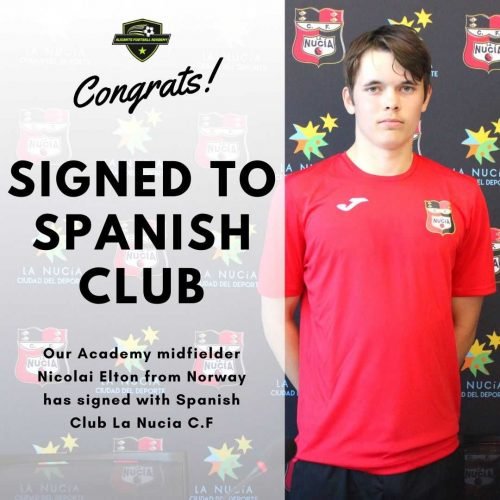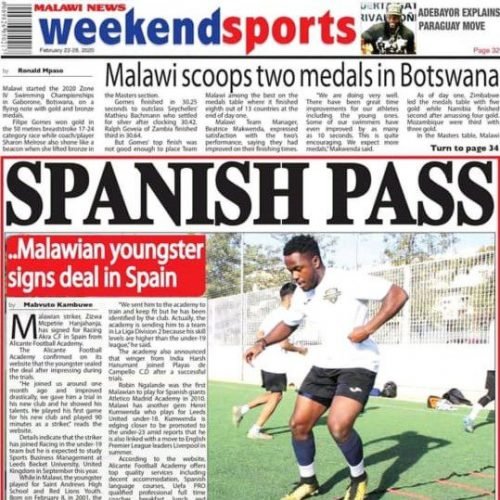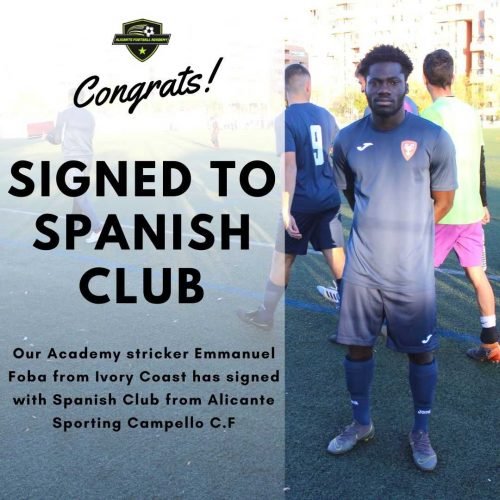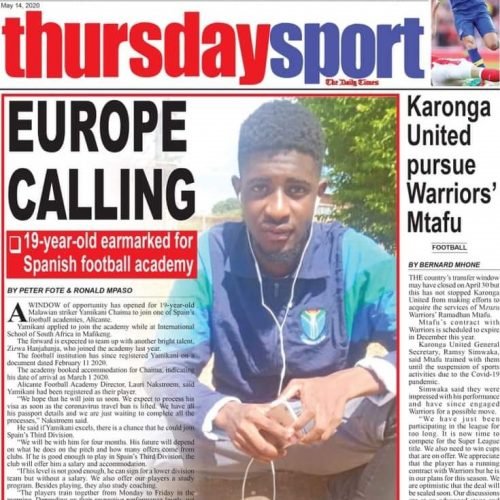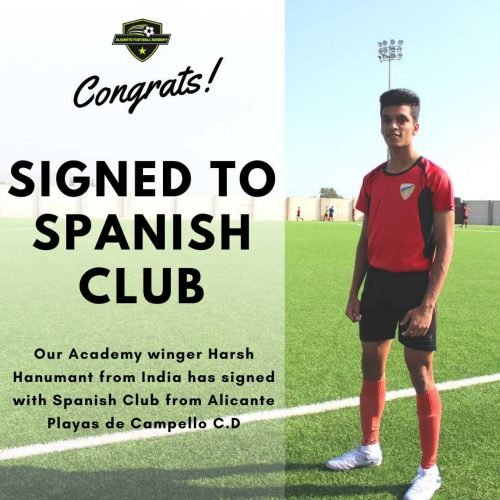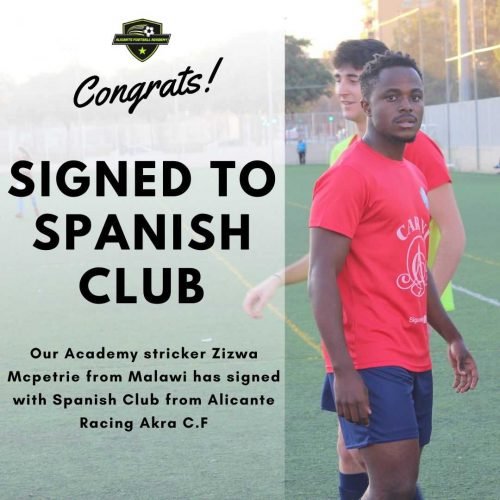 Learn to play football the EUROPEAN spanish style
The European Spanish Soccer Academy Philosophy
The soccer Academy benefits from top-class football facilities in Alicante, including the use of European standard top-quality training pitches, state of the art gym where the aim is to deliver intensive coaching sessions designed to improve and develop your individual game level.
We relate to the passion and desire of aspiring international football players and we know how to help you accomplish your dream of becoming a successful soccer player in Spain and Europe.
What Makes Alicante Football Academy Different?
You will train with Professional Spanish Clubs as a trial straight away after joining us. Giving you the best chance to become a Pro player in Spain and Europe.
You will train in the mornings in our specialised Alicante Football Academy with the other players and in the evenings with Spanish teams where we present you. If you are good enough and the clubs are interested in you, there will be a possibility to sign a professional contract in Spain or Europe.
At your next home Alicante you can enjoy mild winter temperatures and hot summers. You get to enjoy intensive soccer academy training as well as beautiful beaches!
What Does Our International Spanish Soccer Academy Include?
Our football academy for international students includes the following:
Full time football academy with training twice a day.
UEFA PRO European qualified Professional Full Time Coaches.
Breakfast, Lunch and Dinner 7 days a week.
Gym and group training.
Physiotherapy.
High quality accommodation.
Airport transfer and complimentary transport to trainings and matches.
Spanish language courses.
Coaching courses.
Training Kit.
Beach soccer.
Excursions and entertainment with team.
Update 2020/21
We have partnered with top Spanish football agency Victor Sevilla Sports so we have contacts with bigger teams to send academy players.
Full time Youth Soccer Academy in Spain and europe
Training. Studies. Sign with Pro Clubs in Alicante.
The perfect environment to improve as a player and become a Soccer player in Europe.
How does Alicante Football Academy work?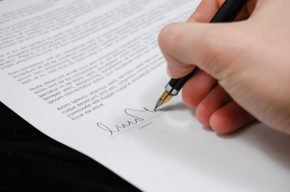 To join our soccer school fill the registration form below. Before that, check all our information and chose how long you want to join us in the Join The Academy section.
With our UEFA Qualified coaches
You will train in the mornings with Alicante Football Academy players and in the evenings with Professional Spanish teams in Alicante for a chance to get a contract.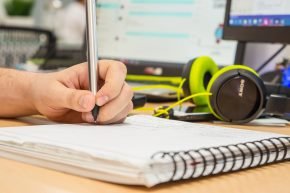 Enjoy the comfortable life living in our international academy and improve your level with our daily training, gym and other facilities. Work in your studies with our Advanced Coaching Course.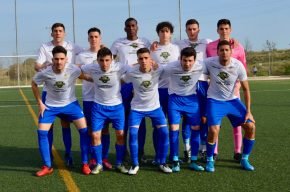 Get a Professional Contract in Spain
Showcase your talents and new soccer abilities when you train with Pro Clubs and join them with a Professional Contract.
FOOTBALL SOCCER ACADEMY IN EUROPE
Our academy is perfectly suited for youth players coming from outside the European Union from countries like the US, South Africa, Africa, Australia and more as an opportunity to play soccer abroad.
If you are from outside the EU and you want to play soccer anywhere in Europe, you have to apply for a temporary VISA to be able to stay in Spain and Europe for a period of time.
We know the ins and outs of the VISA process as we deal with it weekly. When you decide to join us we will take care of this and we will assist you in every step to make sure you can come to play soccer in Europe without any bureaucracy issues.
In a nutshell, the process goes as follow:
Apply for Alicante Football Academy in our form
SIGN THE ALICANTE FOOTBALL ACADEMY PLAYER CONTRACT
In this contract we specify the terms of your stay in Europe. This document contract is needed to apply for a VISA.
REGISTER YOUR STUDIES TO BE ABLE TO GET THE STUDENT VISA
To come to Europe and Spain you have to apply as a Student VISA. We have a Pro Coaching Course for the academy players to study so they can stay here as a student. If you're doing your own studies you can continue with them here.
APPLY FOR A STUDENT VISA IN YOUR OWN COUNTRIES EMBASSY
We assist you in this process and gather all the documents needed so successfully apply for a VISA in your own countries embassy. Also, we will send a direct official letter to the embassy to confirm your stay in Europe.
FLY TO EUROPE TO PLAY FOR ALICANTE FOOTBALL ACADEMY IN SPAIN
Game time! When you have all the documents you can fly to Alicante.
IF YOU SIGN A PRO CONTRACT WITH A CLUB, WE WILL EXTEND YOUR VISA PERMIT TO BE ALE TO STAY
Finally, when we find you a Pro club to sign in Spain or Europe and we take care of the Visa Extension process so you can stay here to live and play in your new club!
SECRET PRO FOOTBALL TIPS IN OUR SOCIAL MEDIA
ALICANTE FOOTBALL ACADEMY STAFF
Our mission is to find you a Professional Club in Spain and Europe.
To achieve this, we will work together to improve you as a player and we will present you to clubs.
Whatever your current level is, you will train with Pro Clubs in Alicante. If you are good enough and they want you you will sign a Professional Football Contract.
Lauri Nasktrom
Alicante Football Academy Director
Phone: +34656288990
E-mail: info@alicantefootballacademy.com
At the same time, you will work in your studies.

With our Advanced Coaching Course and our Spanish Courses
Our Soccer Academy for International students is the stepping stone before becoming a professional footballer.
Carlos Romero
Academy Coordinator
Phone: +34652894884
E-mail: carlos.romero@alicantefootballacademy.com
Our Top Class facilities will make you feel like a European standard Pro Player.
You will live in the Residential Academy Hotel with the other players. Morning trainings will take place in our Soccer School fields. We have our own Gym for Strength and Conditioning training.
Everything you need to live comfortably and perform at your best
Julio Bonmati
Academy Head Coach
Phone: +34650702842
E-Mail: julio.bonmati@alicantefootballacademy.com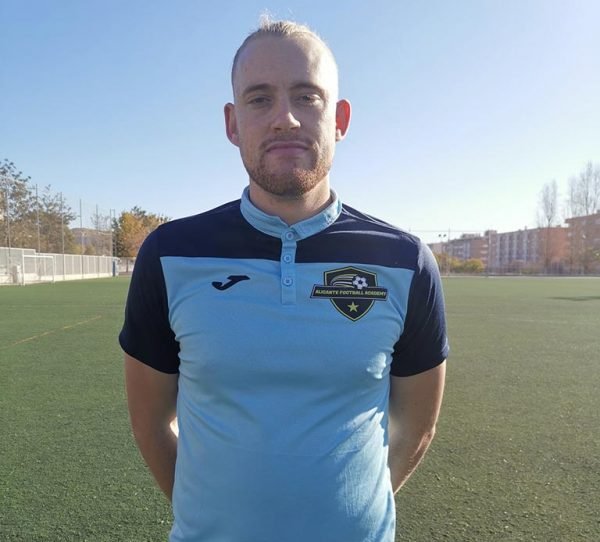 To play in a European Soccer Academy and in Spain you have to be in peak physical condition.
Daily morning strength and conditioning exercises are a focus in the academy.
You can only perform as good as your body allows you. We take our players fitness to the Pro level.
Alistair Inglis
Fitness Coach
E-mail: info@alicantefootballacademy.com
Technique and Spanish touch as a way on playing Soccer in Spain and the European Soccer style.
In our training sessions we encourage creativity and trying things always following the correct technique and Spanish football philosphy.
You will learn the world renouned Spanish Style.
Gustavo Pomares Villar
Technical Coach
E-mail: info@alicantefootballacademy.com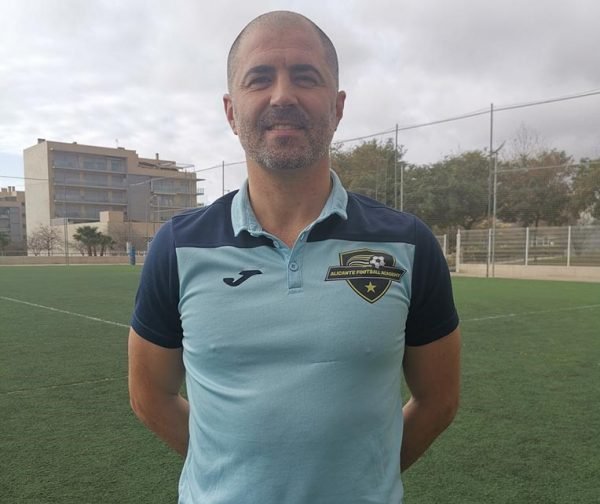 9 Months Football Academy
All included training season
Total: 14400 EUR per season
Full season most popular
6 Months Football Academy
All included training season
Total 9900 EUR per season
3 Months Football Academy
All included training session
Total: 5100 EUR per 3 months
1 Months Football Academy
All included training session
Total: 1750 EUR per 1 month
HOW TO JOIN A FOOTBALL ACADEMY IN SPAIN
Check out the mega guide you were waiting for.
Have you ever felt lost trying to understand how to get into a football team?
Do you want to join a football development academy in Spain?
In this guide we explain the most common ways to get into a team in Spain fast and how we help you in the process in Alicante Soccer Academy.
50% of our players find a club within 1 month of joining us!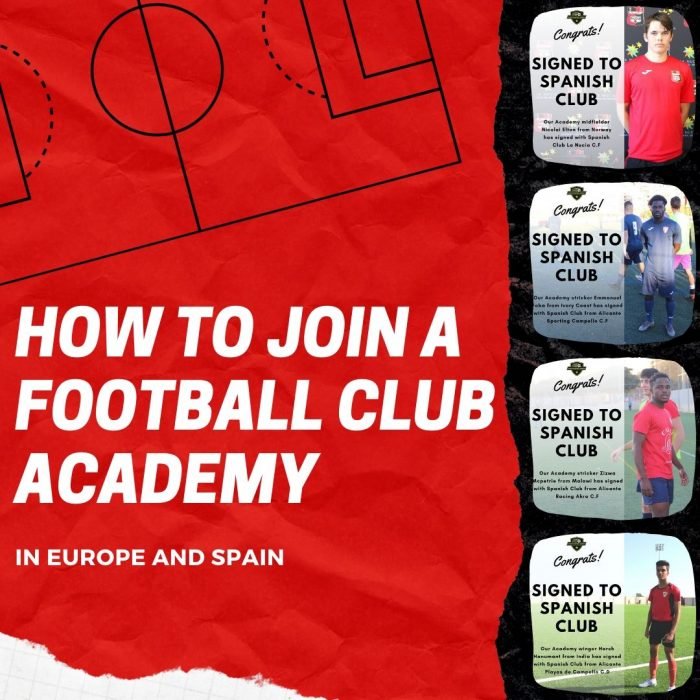 FREQUENTLY ASKED QUESTIONS TO ALICANTE ACADEMY
CONTACT US FOR ANY QUESTIONS
This form is for questions related to our academy.
Before you send your questions check our website because we have all the information listed.
If you want to join us do not fill up this form, click the registration button below.