Football Soccer Academy In Spain
Alicante Football Academy
The international football academy in Spain.
We train you.
We find you Pro Clubs in Spain.
Success Stories In Our Soccer Academy IN SPAIN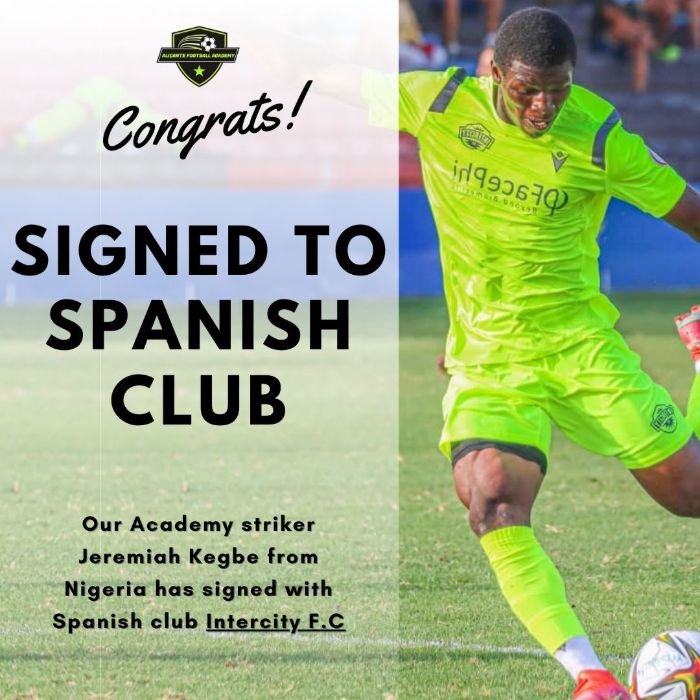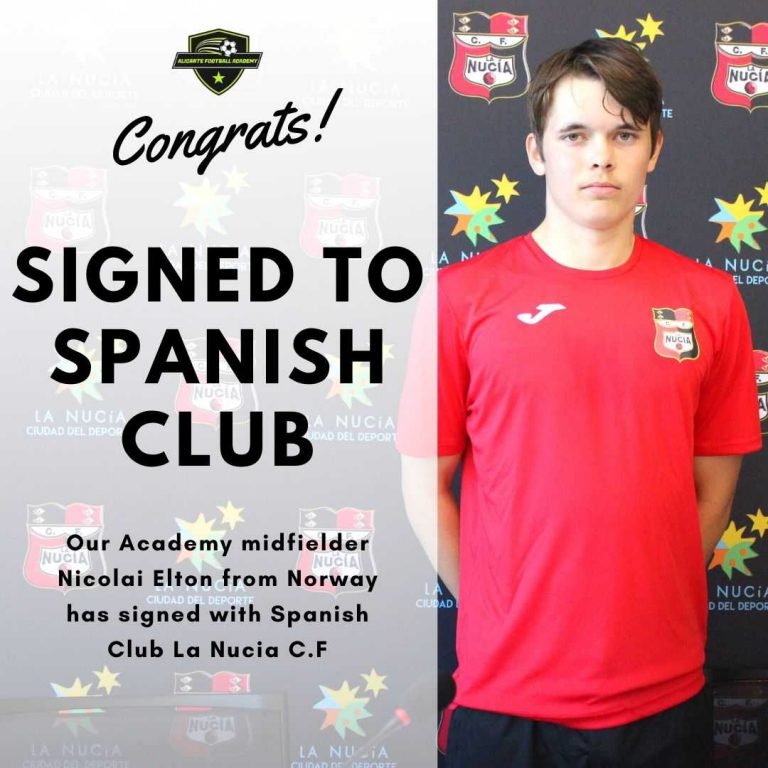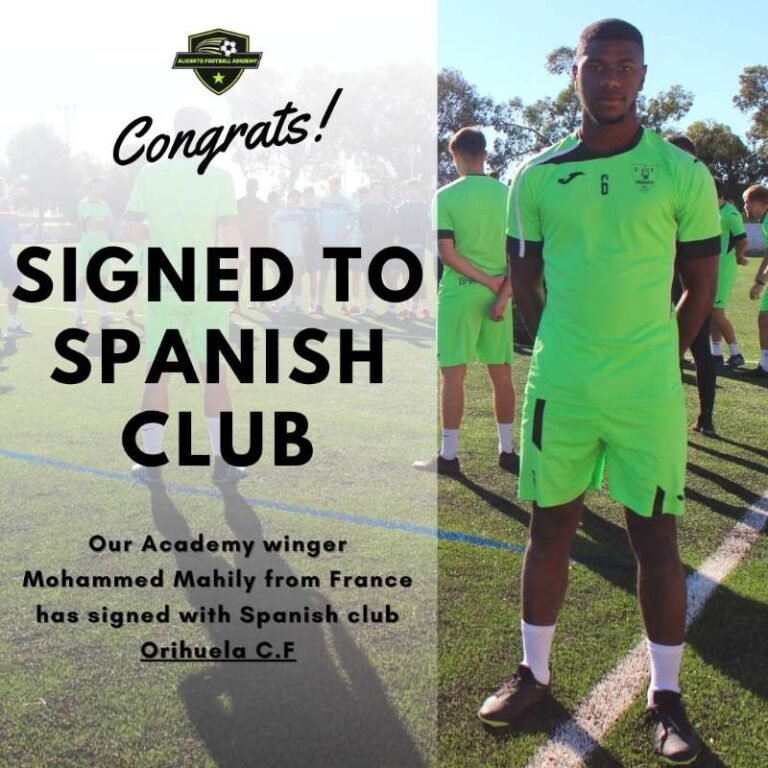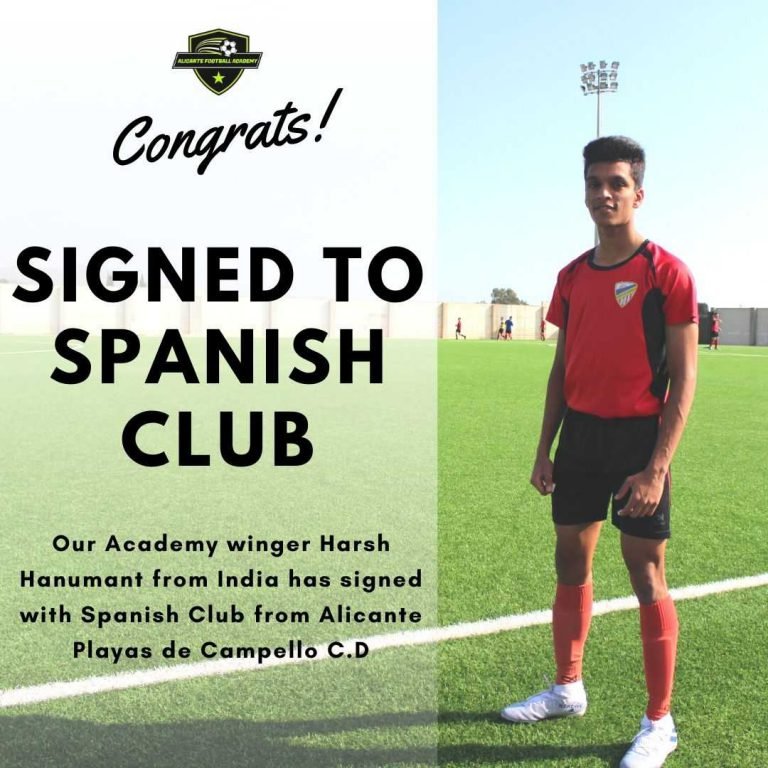 WHAT IS ALICANTE FOOTBALL ACADEMY ?
Full time Youth Soccer Academy in Spain
Training. Improve. Sign with Pro Clubs in Spain.
"We relate to the passion and desire of  football players and we know how to help you accomplish your dream of becoming a successful soccer player in Spain."
How does Alicante Football Academy work?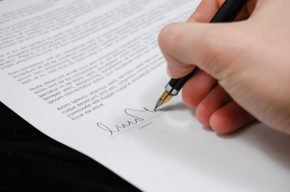 To join our soccer school fill the registration form below. Before that, check all our information and chose how long you want to join us in the Join The Academy section.
With our UEFA Qualified coaches
You will train in the mornings with Alicante Football Academy players and in the evenings with Professional Spanish teams in Alicante for a chance to get a contract.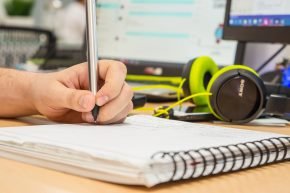 Enjoy the comfortable life living in our international academy and improve your level with our daily training, gym and other facilities. Work in your studies with our Advanced Coaching Course.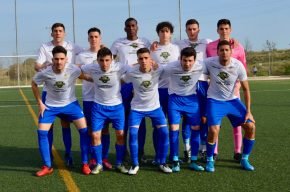 Get a Professional Contract in Spain
Showcase your talents and new soccer abilities when you train with Pro Clubs and join them with a Professional Contract.
Are you from outside Europe? Check out our page about joining us if you're an international player from abroad.
SECRET PRO FOOTBALL TIPS IN OUR SOCIAL MEDIA
ALICANTE FOOTBALL ACADEMY STAFF
Our mission is to find you a Professional Club in Spain.
To achieve this, we will work together to improve you as a player and we will present you to clubs.
Whatever your current level is, you will train with Pro Clubs in Alicante. If you are good enough and they want you you will sign a Professional Football Contract.
Lauri Nakstroem
Alicante Football Academy Director
Phone: +34656288990
E-mail: info@alicantefootballacademy.com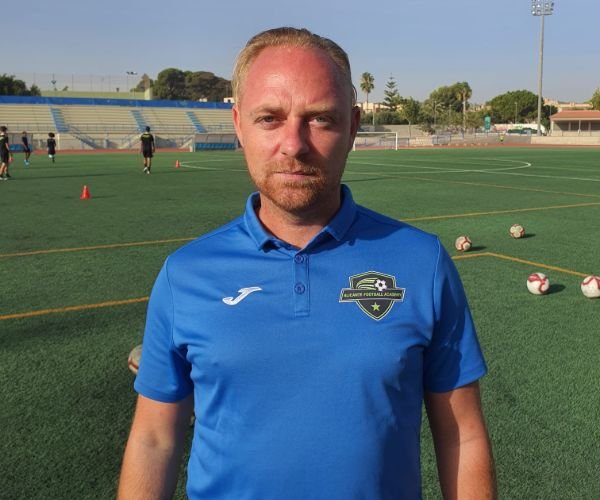 At the same time, you will work in your studies.

With our Advanced Coaching Course and our Spanish Courses
Our Soccer Academy for International students is the stepping stone before becoming a professional footballer.
Carlos Romero
Academy Coordinator
Our Top Class facilities will make you feel like a high standard Pro Player.
You will live in the Residential Academy Hotel with the other players. Morning trainings will take place in our Soccer School fields. We have our own Gym for Strength and Conditioning training.
Everything you need to live comfortably and perform at your best
Julio Bonmati
Academy Head Coach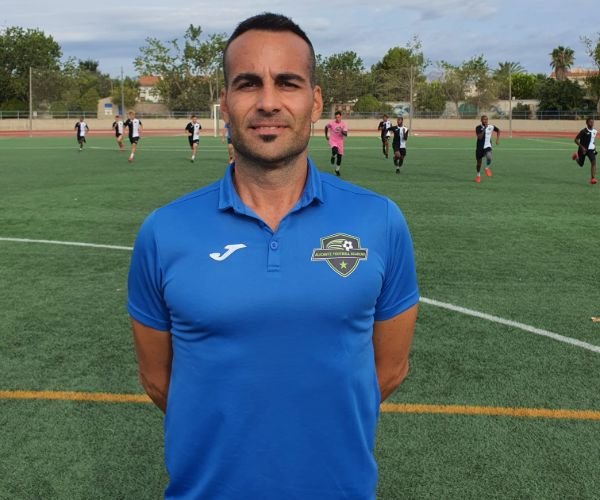 To play in a Spanish Soccer Academy and you have to be in peak physical condition.
Daily morning strength and conditioning exercises are a focus in the academy.
You can only perform as good as your body allows you. We take our players fitness to the Pro level.
Ruben Canos
Assistant Coach
If you're a keeper, you can learn how to play with your feet in Spain.
Goalkeepers in Spain have the reputation of being technical with their feet. As well as improving you as a keeper.
You will learn to play as the modern style of keeper.
Oliver Muelas
Goalkeeper Coach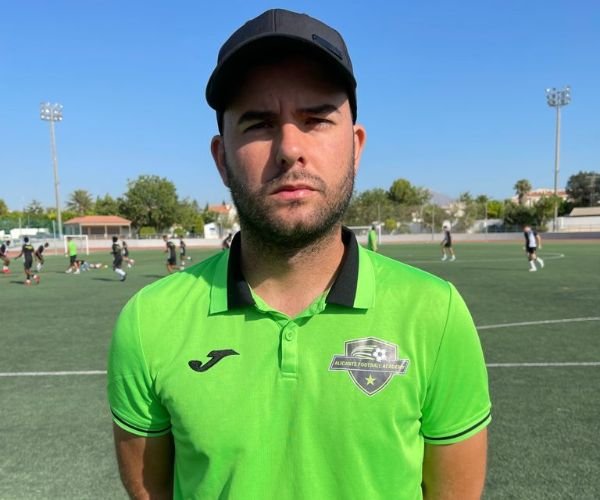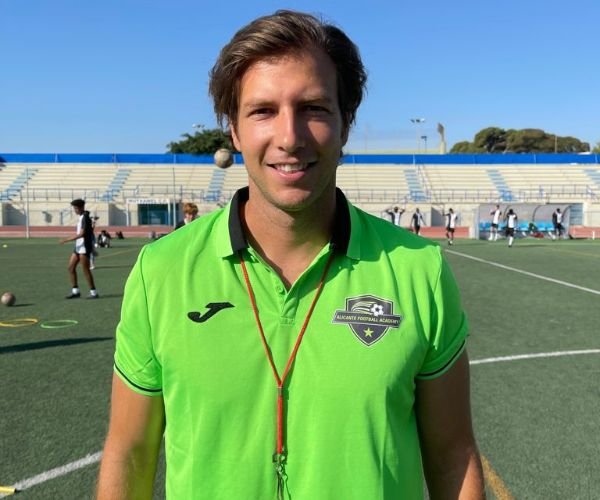 Football clubs always look at your technical abilities when deciding if they want to sign you!
In Spain, we put a lot of emphasis on technical training and improving your skills and touch.
You will get individual skills training in the morning trainings to being the best out of you!
Alberto Rubio
Technical Coach
We want your experience in Spain to be excellent! We have a very structured methodology to have everything under control.
We make your Spanish experience smooth, and make sure the rooms are set up, you're taken to every session and trial, the sessions start on time and that everything is set up correctly.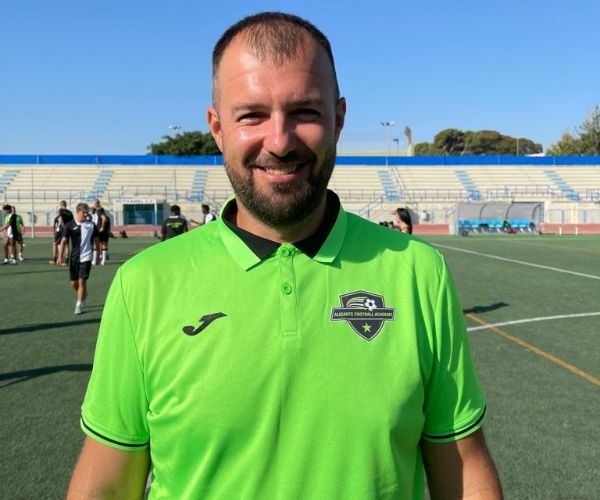 ALICANTE FOOTBALL ACADEMY PRICING
9 Months Football Academy
All included training season
Total: 15.300 EUR per season
Full season most popular
6 Months Football Academy
All included training season
Total 10.500 EUR per season
3 Months Football Academy
All included training session
Total: 5.400 EUR per 3 months
All included training session
Total: 1.850 EUR per 1 month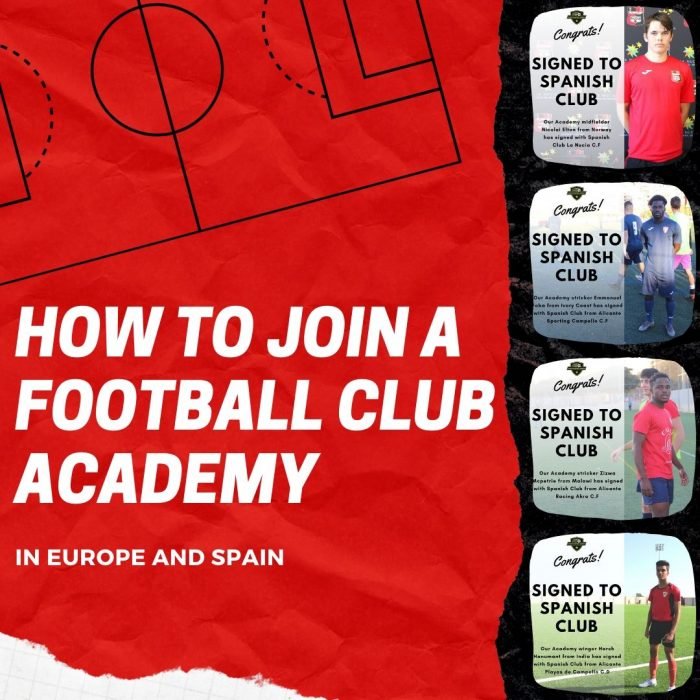 Have you ever felt lost trying to understand how to get into a football team?
Do you want to join a football academy?
In this guide we explain the most common ways to get into a team in Spain fast and how we help you in the process in Alicante Football Academy.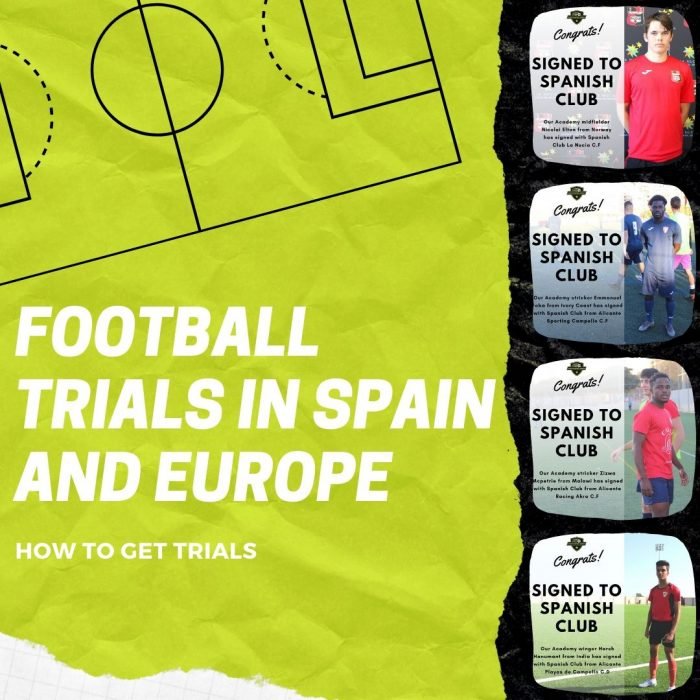 Have you ever been in a football trial?
Do you want to attend one and get signed for a football academy?
In this guide we explain all there is to know about about this and how we help you in the process in Alicante Football Academy.
Do you know what you have to do to get scouted?
How can you make scouts come to watch you play?
In this guide we explain how you can get scouted and how we help you in the process in Alicante Football Academy.
Have you ever felt you need to train better to become a good footballer?
Do you want to bring your training sessions to another level?
In this guide we explain the best exercises, used by the best academies in the world, that we do in our morning trainings.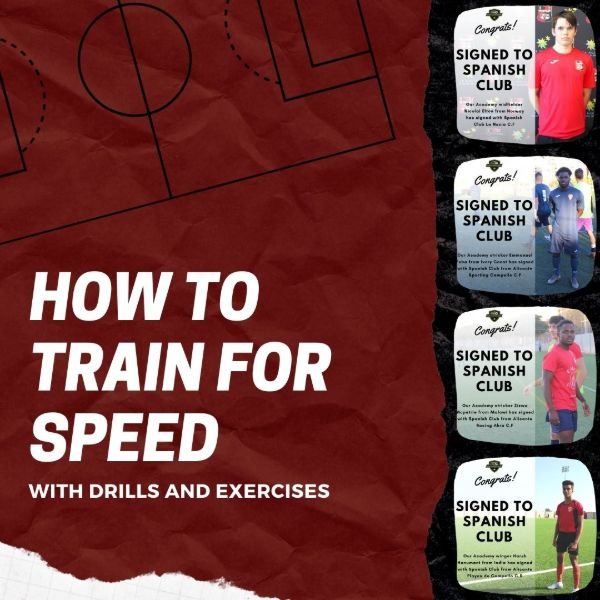 Have you ever wanted to get even faster?
Do you want to be the difference in every game and go past all your opponents?
In this guide we explain how we train speed in the academy and how you can score more football goals every game!
FAQ ALICANTE FOOTBALL ACADEMY IN SPAIN
CONTACT US FOR ANY QUESTIONS
This form is for questions related to our academy.
Before you send your questions check our website because we have all the information listed.
If you want to join us do not fill up this form, click the registration button below.